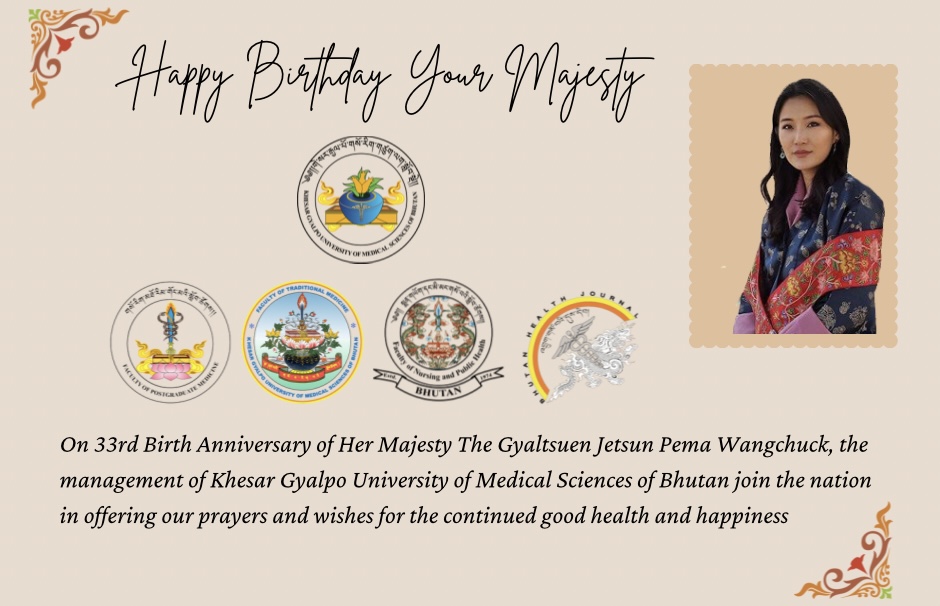 Happy Birthday Your Majesty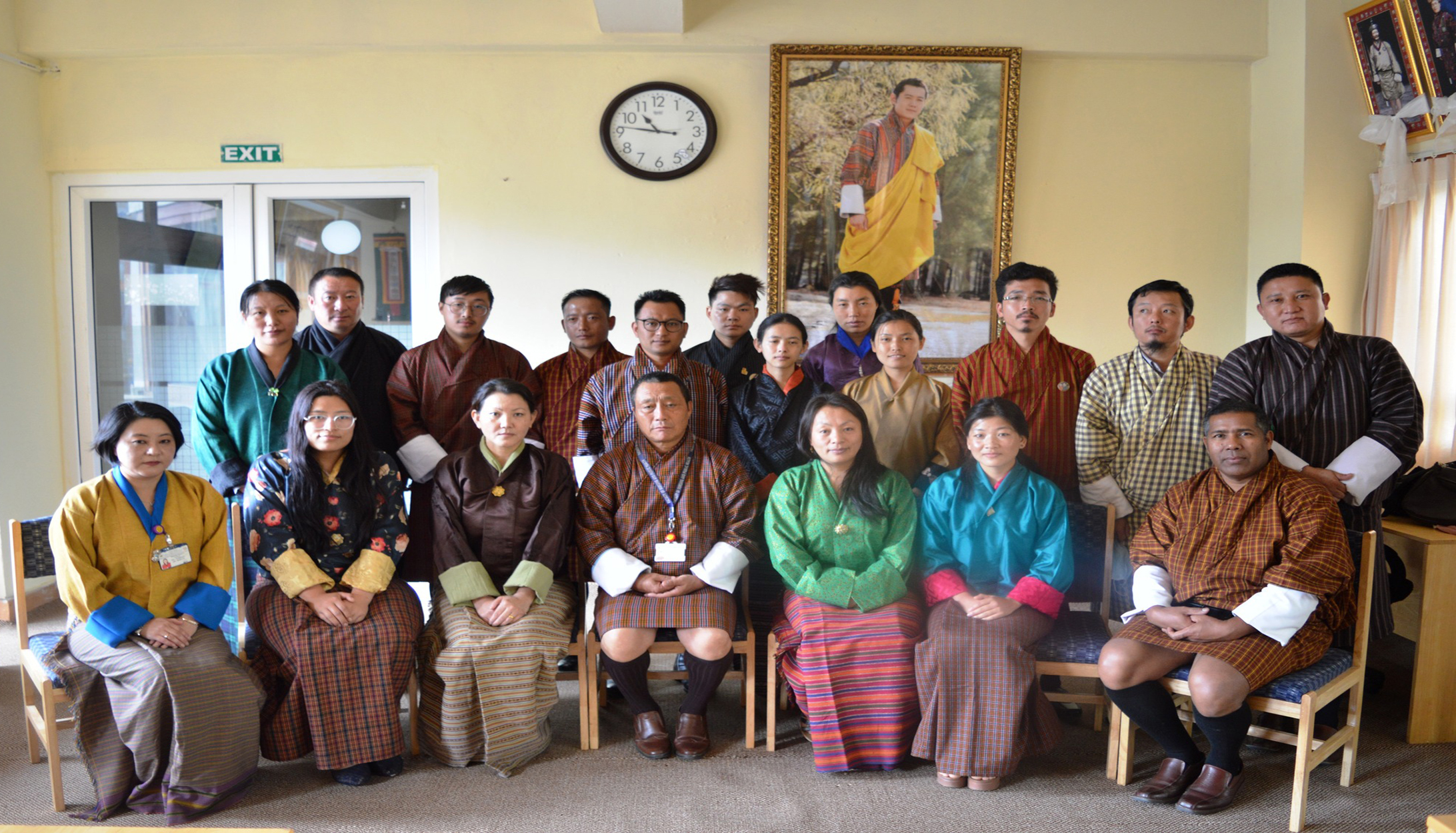 Short course students for Dialysis Nursing, Adult Intensive Care Nursing, Neonatal Intensive Care Nursing and Peri-operative Nursing
Khesar Gyalpo University of Medical Sciences of Bhutan is the first medical university in Bhutan.
To develop state of art, learner-centered, integrated and humanistic training curricula that meets the health needs of people in consonance with the Human Values and Gross National Happiness
To train and develop highly competent health human resource for provision of sustained high-quality patient-centered care and health services 

To contribute towards evidence-based health policies and practices through research and innovation.
Vision
"A premier centre of excellence in medical education, research and quality healthcare."
Site dedicated to undergraduate study providing information about courses, colleges, student life, the application process, access and support.
Discover the courses we offer, how to apply for postgraduate study and other important information.
There are a range of diploma and certificate admissions available at KGUMSB
Bhutan Health Journal (BHJ), ISSN: 2413-2993 (Print), 2415-1114 (Online) is the first scientific Medical Journal, publishing biannually from Bhutan. It is an internationally peer reviewed and incorporates Clinical, Para-Clinical, Medical Education, Nursing and Midwifery, Traditional Medicine, Public Health, Health Policy, Planning and Financing, Hospital and Health Care Management, Research and Publication Ethics as well as perspectives from various fields of health sciences to improve health in Bhutan.
BHJ is an official  scientific publication of Khesar Gyalpo University of Medical Sciences of Bhutan.
Constituent & Affiliated Institutes
Total number of Students in University
Programmes Offered in University
Latest updates and announcements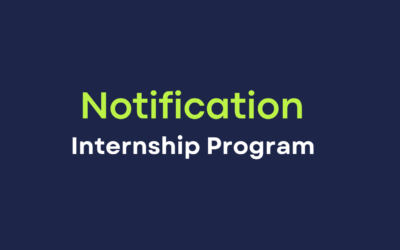 This is in continuation to the announcement of Internship program announced on May 24th 2023 on KGUMSB and FoPGM websites. The selected candidates will have to report to the Faculty of Postgraduate Medicine on 3rd July 2023 at 9:00 am to undergo pre-course orientation...
read more