On 9th October 2020, during the opening session of three days in-house Authors and Reviewer Training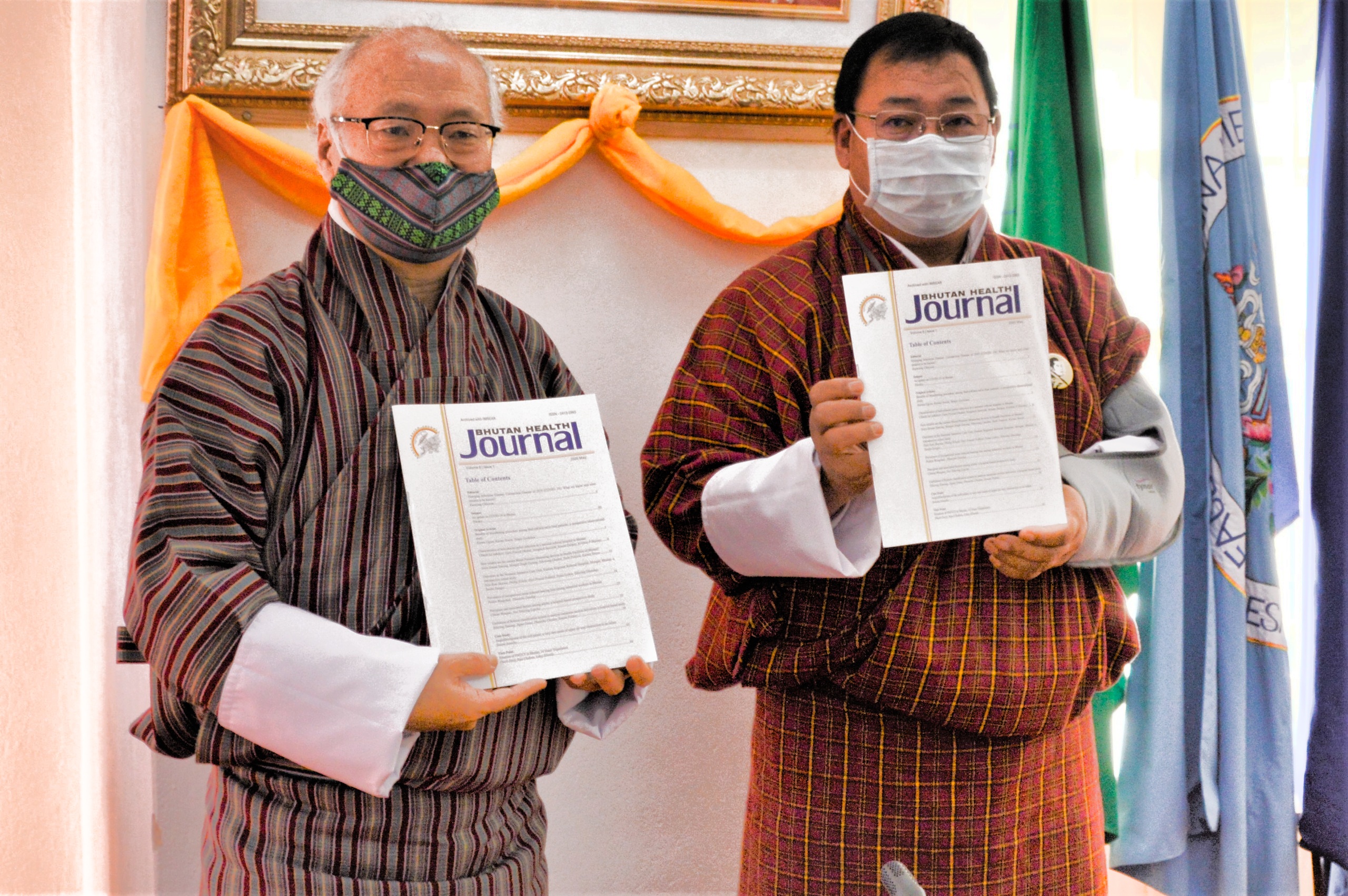 for the 2nd Editorial Board Members, Hon'ble President of Khesar Gyalpo University of Medical Sciences of Bhutan (KGUMSB) and Editor-in-Chief of Bhutan Health Journal (BHJ), released the print version of BHJ, Volume 6 Issue 1. The online version was released on 25th May 2020 as scheduled but we regret for the delay in releasing print version due to unforeseen reasons. Please click here for the online version.
The 2nd editorial board was formally constituted during the same session. The three day Authors and Reviewers Training for editorial board members ended today. The training was aimed to enhance the editorial skills of the editorial board members and to strengthen the scientific horizon while they serve the BHJ. The training was funded by Royal Government of Bhutan and Bhutan Foundation.