Press Release
Signing of the Minutes of the Meeting of The Technical Cooperation Project for Strengthening Medical Education in Bhutan supported by JICA
 The Khesar Gyalpo University of Medical Sciences of Bhutan (KGUMSB) shall implement the Technical Cooperation Project titled "Strengthening Medical Education in Bhutan" supported by Japan International Cooperation Agency (JICA). The Minutes of the Meeting will be signed by Mr. Kozo Watanabe, Chief Representative of JICA Bhutan Office, Dr. Kinzang P. Tshering, President of KGUMSB, Dr. Ugyen Dophu, Secretary of Health and Rinchen Wangdi, Director of Gross National Happiness Commission (GNHC), at Main Conference Hall, Office of the President, KGUMSB on 17th July 2020.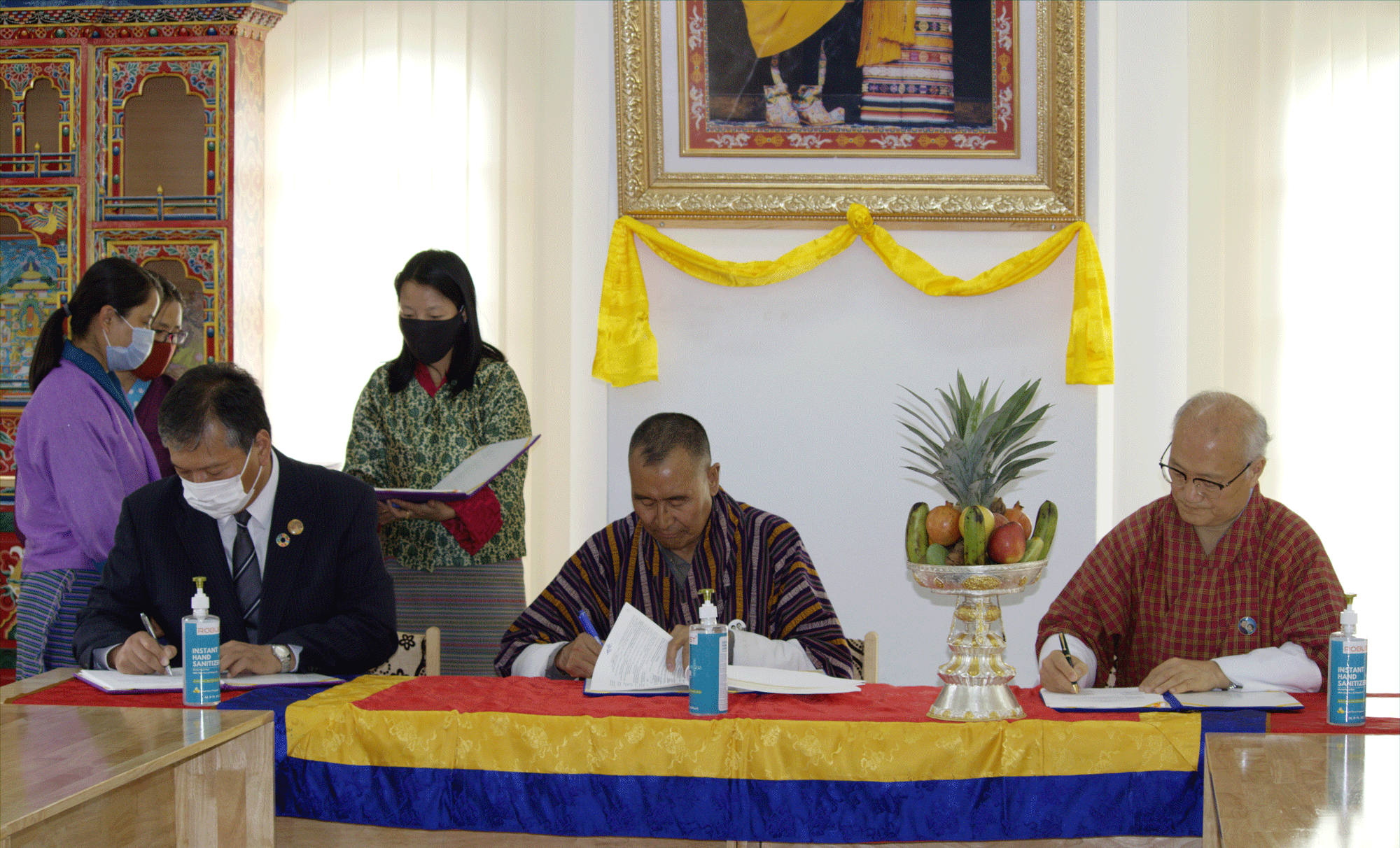 Health human resources are the backbone of the health care system. Through this project, the University shall improve capacity development of health care professionals in close collaboration with the Ministry of Health and designated 3 Teaching Hospitals, Jigme Dorji Wangchuck National Referral Hospital (JDWNRH), Eastern Regional Referral Hospital (ERRH) in Mongar and Central Regional Referral Hospital (CRRH) in Gelephu.
The overall goal of the project is to enhance the quality of medical education to build the capacity of health care providers and strengthen sustainable health human resource development to improve health care service deliveries in the country. JICA shall support in providing experts, training and necessary equipment to achieve this goal during the project period of five years.
The highlights of this project are digital transformation of medical education in line with the Government's Digital Drukyul Initiative and strengthening the capacity of health care professionals on improving quality of care and fighting against emerging infectious diseases such as COVID-19 and non-communicable diseases which are the priority areas of the Government.
The expected outputs outlined in the project are as follows:
Output 1: Research and educational capacities of teachers for medical education are strengthened
Output 2: The supportive environment for medical education in Bhutan is enhanced
Output 3: The governance of medical education in Bhutan is improved
At the end of the Project, the University aspires to meet the expectation of being the research and training hub in the health sector in Bhutan. We also would like to achieve quality, self-sufficiency, and sustainability in terms of health human resource development in the country.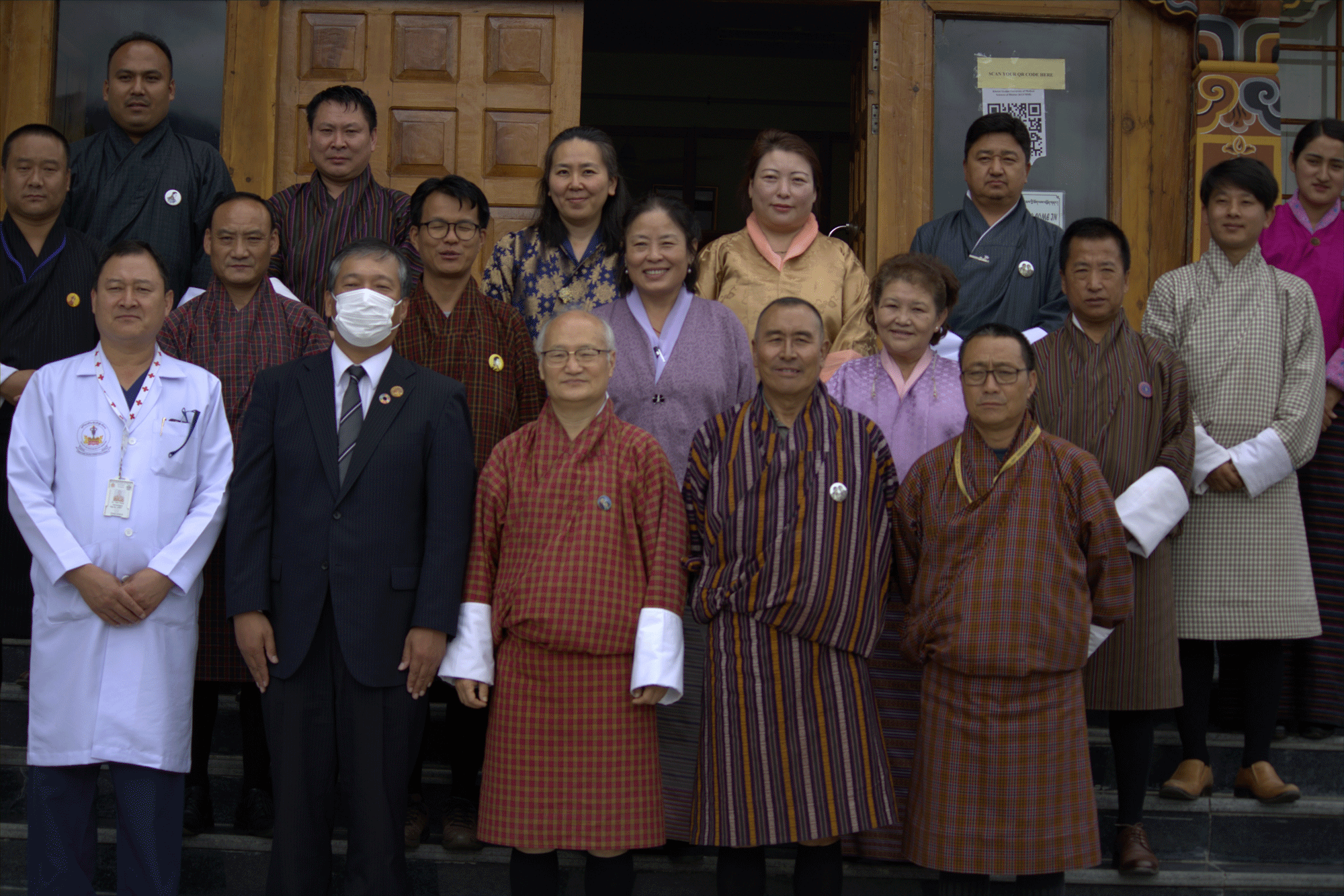 KGUMSB deeply appreciates JICA for their timely and generous support.